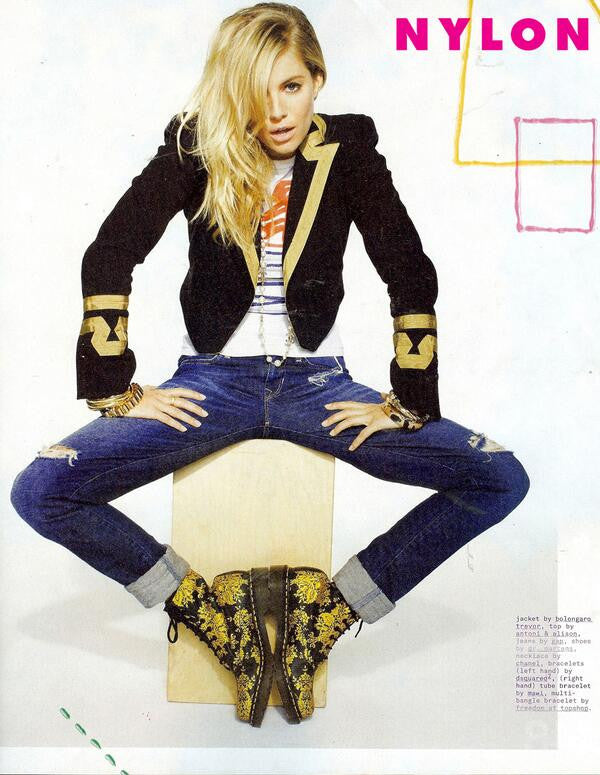 Fashion Icon Sienna Miller In Bolongaro Trevor's famous Military Cropped Jacket.
This iconic piece gets brought back by popular demand every Winter season and each time it is remaster and doesn't stick around for long.
What will this Winters Military Cropped Jacket look like? check back with us to find out... hopefully it wont have sold out!